The EC funded research project DIMAP shows a new additive manufacturing paradigm and opportunities enabled by inkjet based multi material 3D printing. First results in ink development of ceramic en-hanced, electrically conductive, high strength as well as temperature resistant and foamable inks were achieved and first test objects were printed.
The project progress opens up opportunities for a wide range of industrial application.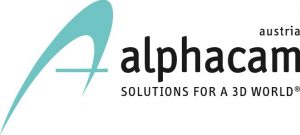 In this workshop experts of the DIMAP-consortium together with Alphacam cover newest nanotechnologicaloptimized material developments in 3D-printing and the resulting possibilities in production.
WHY PARTICIPATE?
Inkjet based multimaterial 3D-printing can solve complex design tasks, but:
Which new applications are enabled through the current material developments?
How can electro-conductive inks be integrated directly into the component design ?
How reliable will be the upcoming parts ?
Which material properties are enabled through simulation and voxel-matrix design ?
WHO?
You are familiar with 3D printing and polyjet technology and you want to know more about new functional materials?
WHEN?
September 28, 2017
09:00 – 12:00 (before the Add+it)
Mueseum Arbeitswelt
Wehrgrabengasse 7
HOW TO REGISTER?
Please select the DIMAP Lead User Workshop  in the registration from of the Add+it 2017 or write an email to Verena Musikar.