PROFACTOR ist auf der JEC 2019– the leading international composites show – mit dem Thema Zero Defect Manufacturing vertreten (Halle 5, Stand S66). Die Messe findet von 12. bis 14. März in Paris statt.
Im EU-Projekt ZAero (Zero-defect manufacturing of composite parts in the aerospace industry) entwickelte PROFACTOR ein automatisches Kontrollsystem, das in Echtzeit vor Fehlern im Produktionsprozess warnt. "Ziel des Projekts ist es, die Effizienz um 30 bis 50 Prozent zu steigern und höchste Qualitätsstandards zu gewährleisten", sagt Projektleiter Christian Eitzinger von PROFACTOR.  Die Technologie wird am Stand S66 in Halle 5 zu sehen.
Ihr kostenloses Ticket erhalten Sie bei Verena Musikar.
Wir freuen uns, Sie in Paris begrüßen zu dürfen!
Ihr PROFACTOR-Team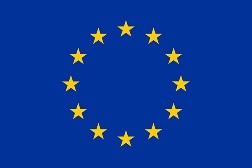 ZAero has received funding from the European Union's Horizon 2020 research and innovation programme under grant agreement No 721362.