In order to remain competitive and retain its leading manufacturing position, European industry must be able to deliver high-quality products and increase productivity while keeping costs down. The manufacturing industry is undergoing a substantial transformation due to the proliferation of new digital and ICT solutions, which are applied along the production process chain and are helping to make production more efficient, as in the case of smart factories.
The project "Zero-defects Manufacturing Platform" (ZDMP) should achieve excellence in manufacturing through zero-defect processes and products. During project duration a digital platform for connected smart factories will be evolved together with 30 European partners from research and industry. The development of the necessary applications combines state of the art technological approaches based on commercial grade standard, solid open-source, or previous-project software from the field zero-defect manufacturing. The innovative integration concept is based on proven and integrated technologies. The in the platform integrated software (applications) will support end-users in production processes and enhance product quality. End users can utilize ZDMP core services together with commercial available ZD Apps.
PROFACTOR is leading the subarea "Process Quality Assurance" in the project. At the beginning of the project use cases will be defined, which are most suitable for the end-user and the market. Together with three partners, machine learning methods will be developed based on digital models of Manufacturing assets and manufacturing processes. Additionally process monitoring sensors will be developed further and utilized in the pre-defined use-cases. These novel applications will support preparing manufacturing equipment, monitoring the processes, and learning from them to avoid process defects in a broad sense, regarding equipment, materials and energy.
Project name: ZDMP -Zero Defect Manufacturing Platform
 Funding: H2020-DT-2018-2020
 Duration: 1.1.2019 – 31.12.2022
 30 partners all over Europe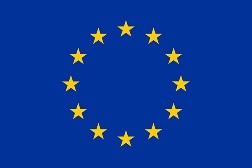 This project has received funding from the European Union's Horizon 2020 research and innovation programme under grant agreement No 825631.