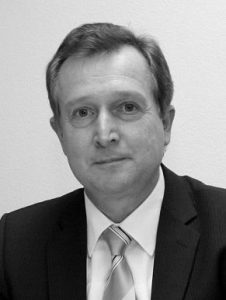 Dr. Frank Achenbach
Additive manufacturing of silicone elastomers – challenges and prospects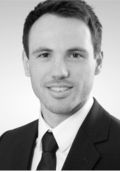 Martin Friedrich
Additive Manufacturing in automotive industry
Post graduate BMW Group, AMC (Additive Manufacturing Center)
MSc in polymer technology; engineering design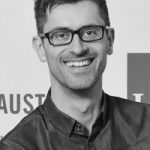 Prof. Dr. Bernd Bickel
3D Printing: Trends and challenges from a computational perspective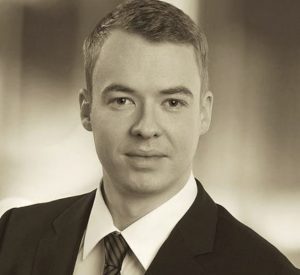 Gabriel Dämmer
Approaching the challenges of future robotics by combining additive manufacturing and pneumatic actuation
M.Sc. in Mechanical Engineering
Dr. Patrick Galliker
How to obtain sub-micron resolution with an inkjet process
CEO, Scrona AG
MAS ETH in Management, Technology and Economics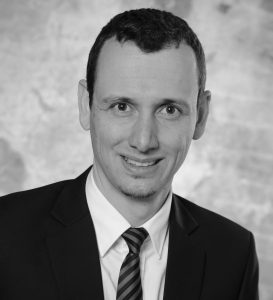 Dr. Thomas Grießer
Tough and Biocompatible Thiol-yne Based Photopolymers for 3D Printing of Biomedical Materials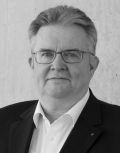 Dr. Karl- Heinz Haas
Inorganic and hybrid materials for additive manufacturing – examples of recent developments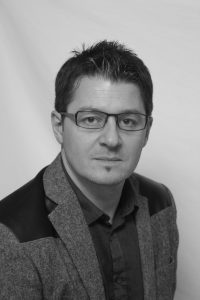 Manfred Haiberger
Injection molded components from 3D printed polymer molds – practical examples, field of applications and new opportunities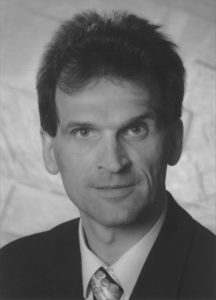 Prof. Dr.-Ing. Thomas Hanemann
Material development for additive manufacturing
Karlsruhe Institute of Technology (KIT),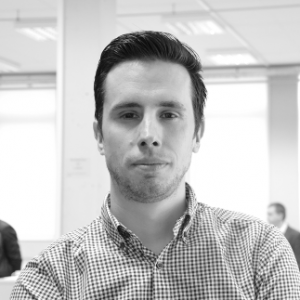 Christoph Heidl
ReconstructMe: Capturing photorealistic and printable 3D models using low-cost hardware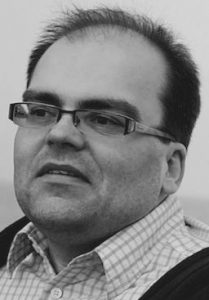 Norbert Hessenberger
Application of 3D geometry measurements to additive manufactured components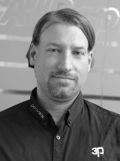 Mag. Thomas Janics
3D printing of PEEK implants during surgery
Business Unit Manager HAGE3D, HAGE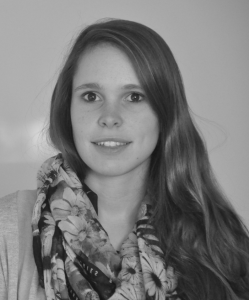 Christine Kinet
Increasing health care quality with 3D technology: Patient-specifi c surgical planning, instruments & implants
3D Side, Application Specialist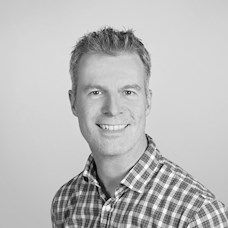 Priv.-Doz. Dr. Raimund Kleiser
Functional image processing for additive manufacturing?
Medical physicist, Neuroradiology, KuK Linz
Head of imaging center
Andreas Kreuzer
Printing foams with PolyJet technology

Prof. Dr.-Ing. Julia Mergheim
Modelling and simulation of selective beam melting processes
LTM, Friedrich-Alexander-Universität Erlangen-Nürnberg
Professor in Computational Mechanics
Research focus in nonlinear FEM, multi-scale modelling and simulation, crack growth simulation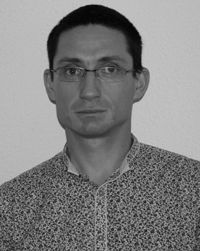 Christophe MERCIER
Will inkjet-printed electronics be as ubiquitous as in graphics?
ARDEJE
R&D projects manager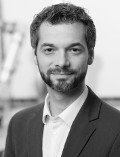 Dr. Michael Mühlberger
Digital printing on 3D printed surfaces
Profactor, Senior Scientist
PhD in Physics

Prof. Dr. Kishore Pochiraju
Materials design for shape memory response in additively manufactured parts
Director of the Design and Manufacturing Institute, Stevens Institute of Technology
PhD in Mechanical Engineering
Koen van Os
Additive manufacturing for lighting applications
Philips Lighting
responsible for product and process developments
Prof. Dr. Judit Erzsébet Pongrácz
Living printed structures – is it easy?
Department of Pharmaceutical Biotechnology, University of Pécs, Medical School
PhD  in Immunology (Induction of immunotolerance in guinea pigs using radiolabelled antigen)
Dr. Marcus Rechberger
AM on its way to mass production: an interim result
since 2012 Market Development LUVOCOM P / LUVOSINT at Lehmann & Voss & Co
Study of civil engineering at University of Essen
Dr. Ali Roshanghias
Rapid prototyping of customized electronic packages: Ink-jet printed structures on 3D-printed substrates
CTR Carinthian Tech Research AG
PhD in Philosophy, Material Engineering
David Sarnowski
How to improve injection molding with prototypes made by additive tooling
FIT AG – Additive Manufacturing Group
Univ.-Prof.in Dr.in rer.nat Ute Schäfer
3D printing of PEEK implants during surgery
Medical University of Graz, Department of Neurosurgery
Dr. Dominik Schmid
High quality metrology and intelligent reverse engineering for the tool correction process
Software Engineer, Zeiss, Industrial Metrology
Dr. Thomas Schmidt
Haptic – a new 3D additive manufacturing technology for textile surface finishing
Director of Innovation & Creation at HuaFeng Textile Group, based in China
PhD in Inst. of Silicate Chemistry/Materials Science
Jakob Schmied
Bernstein Innovation presents: ZWEIKAMPF – the world's first 3D-printed shin guard
Markus Schrittwieser
Surface finishing for prototypes and additive manufacturing
1zu1 Prototyping, Head of Rapid Prototyping Center
Stephan Schuschnigg
Novel compounds for FFF
Montanuniversität Leoben, Department Polymer Engineering and Science Polymer Processing
Prof. Junji Yumoto
Exploring ultimate coherent photon technology for additive manufacturing and laser material processing
University of Tokyo
Institute for Photon Science and Technology, Department of Physics (UG), Department of Physics (GR), Graduate School of Science
Doctor of Engineering, Electrical Engineering