Here you can find news, current reports and highlights about PROFACTOR.
The information is only available in German, please don't hestitate to contact the corporate communication department for any question or information needed.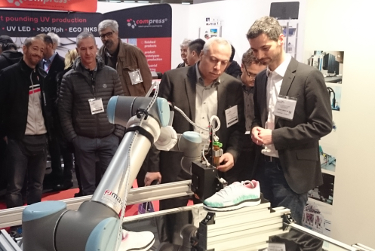 Printing on a sport shoe with a robot-based inkjet printer was one of the highlights at the InPrint 2016, the exhibition for industrial print technology, from 15th to 17th of November in Milan, Italy. In cooperation with Ardeje, PROFACTOR presented an inkjet printer prototype for printing on curved...